NOTICE
Due to the Coronavirus outbreak Shangrila Prehistoric Park is suspending all on site tours of the park until further notice. Drive by viewing of the park is encourged and welcomed if you need to get the kids out of the house for a break.
The website will be updated once on site tours are reinstated.
Steve and his staff appreciate your understanding and patience with this change of schedule. It is made for the safety and wellbeing of our vistors and staff.
Welcome to the Shan-Gri-La Prehistoric Park Charitable Education Foundation
Free Viewing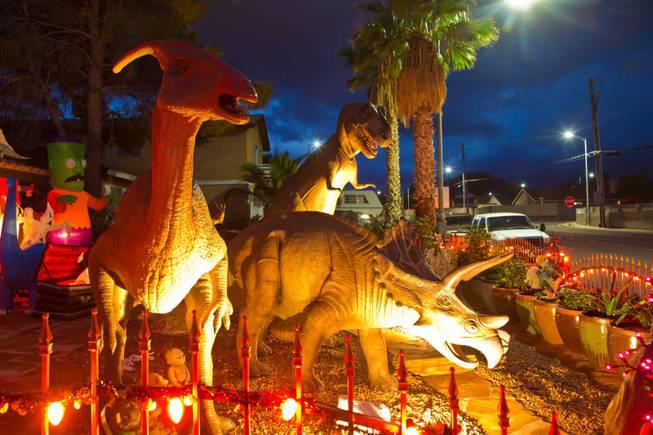 The park is free to the public. Ring the bell and if Dinoman Steve is available, he will give you a personal tour and present you with your free dinosaur! Ring the bell to see!
Check out our Facebook page for hours. Park Hours
Prehistoric News
Something to Roar About!!!
Thank you to Jason's Deli in Henderson, NV for providing meals for our Halloween volunteers and awesome coupons for the kids!! We are so appreciative of your support.
Be sure to check out Jason's Deli for Sandwiches, Salads and so much more!!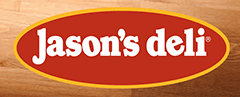 Dino Swag
Each vistor will receive a gift for visiting the park!! Wear your dino gear when visiting the park and get double dino prizes for visiting!!
The Dinomobile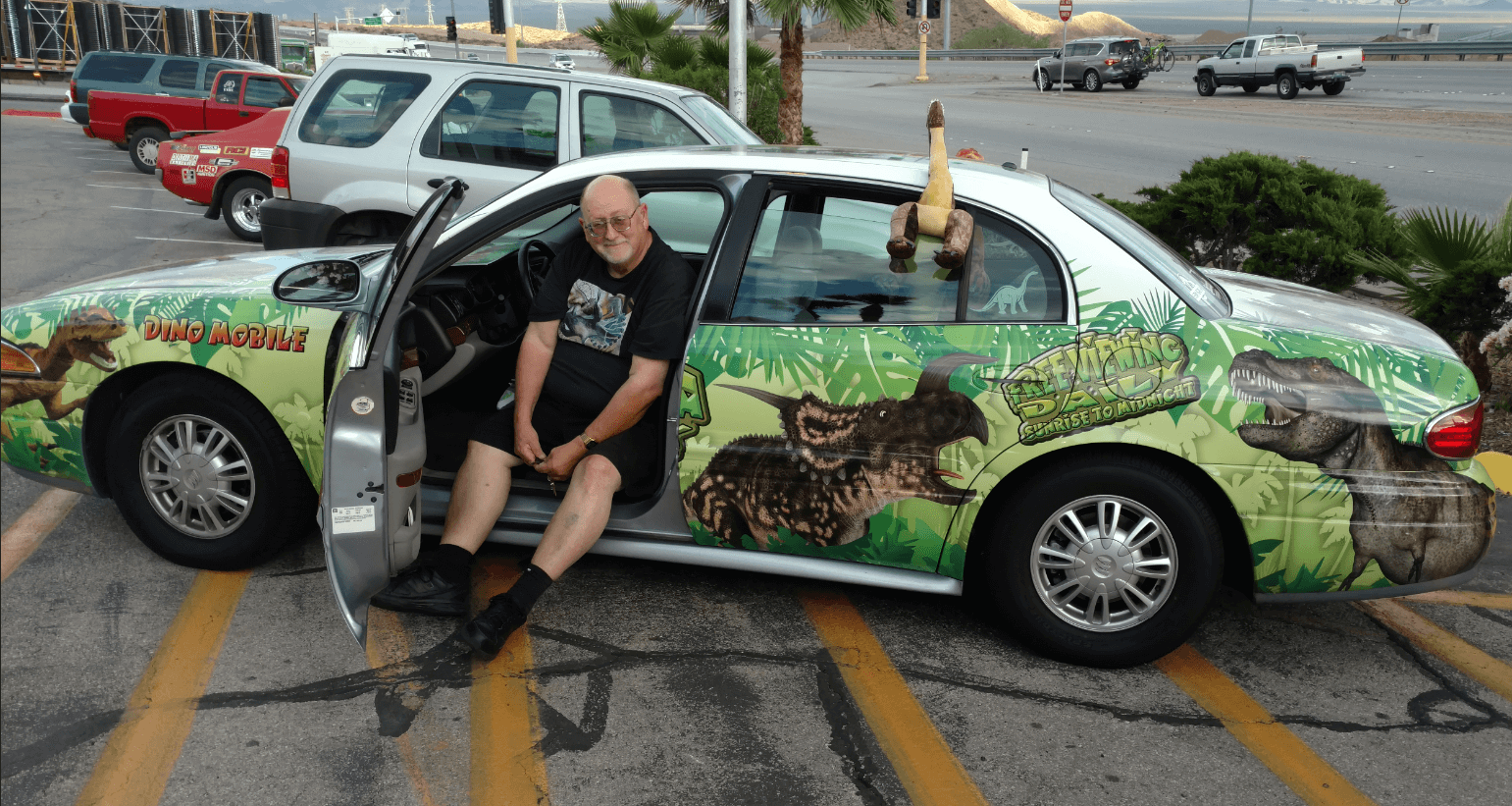 If you live in Henderson you've probably seen the Dinomobile around town. When you see the Dinoman out in public just yell, "Hey Dinoman!" and you will get a free dinosaur, every time!
Our Mission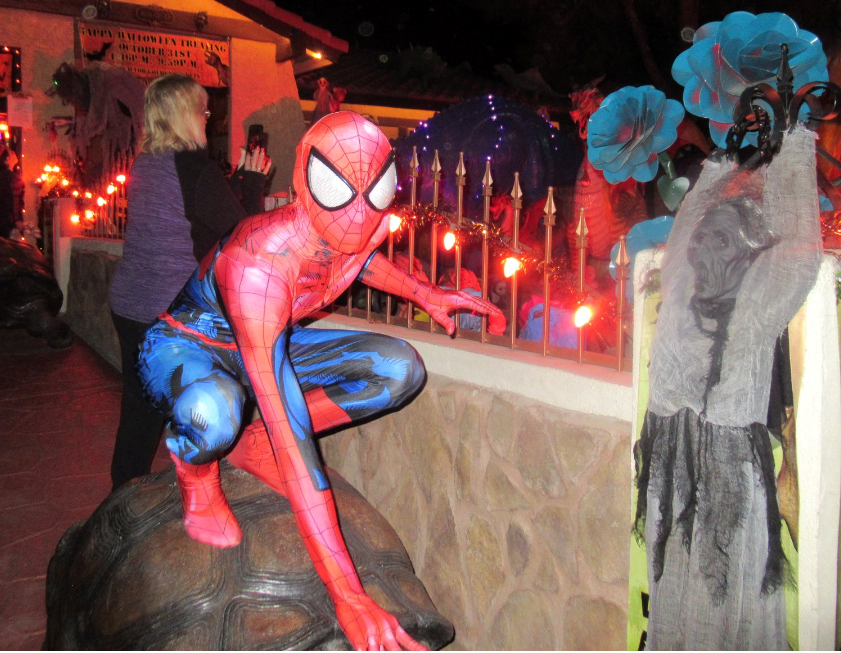 Teaching about the past to preserve the present and protect the future. As a Charitable and Education Foundation, smiles are our profit!