NOTICE
Greetings, DinoFans!
We are pleased to announce that DinoMan Steve will be hosting a GRAND RE-OPENING on Friday, February 18th!
That means that the inner exhibit and private tours will once again be available.
• View the inner exhibit from the street. DinoMan Steve has been busy with upgrades during this downtime!
• Make a wish at the Magic Egg!
• Take a picture on the Giant Tortoise!
Thank you again for your patience and support as we navigate these wild times!
Welcome to the Shan-Gri-La Prehistoric Park Charitable Education Foundation
Free Viewing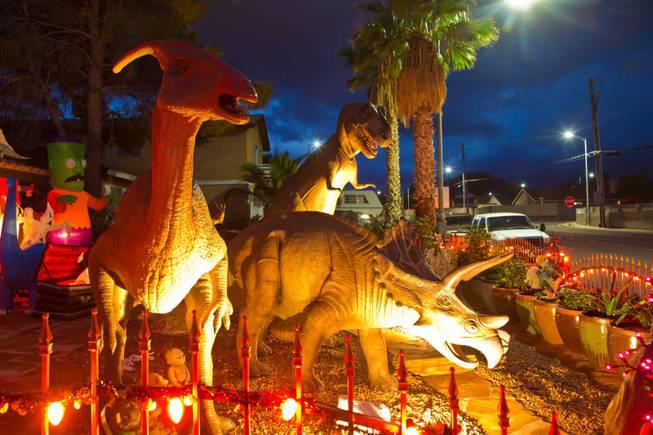 The park is free to the public. Ring the bell and if Dinoman Steve is available, he will give you a personal tour and present you with your free dinosaur! Ring the bell to see!
Check out our Facebook page for hours. Park Hours
PARK TIPS
IN ORDER TO ENTER THE INNER EXHIBIT, YOUR HANDS WILL BE SANITIZED 😊.
WHEN TOURING THE MAIN PARK:
•PLEASE, DO NOT GO INTO THE ROCKS (EXCEPT FOR GETTING AROUND THE BIG BLUE DINO/T-REX)
•YOU MAY TOUCH ANYTHING IN THE PARK, (AS LONG AS YOU DON'T HAVE TO GO INTO THE ROCKS TO DO SO)
•BUT PLEASE TOUCH GENTLY AND NEVER PICK UP
•YOU MAY PICK UP THE GEMS TO FEED MARY & GARY AND THE BABY T-REXS
•WATCH FOR STEP DOWNS (STRIPED RED) & THE BLUE DINO'S TAIL 😊 😊
WE ARE POKEMON-GO & HARRY POTTER WIZARDING STOPS!
ALWAYS WATCH YOUR KIDS – IT'S YOUR RESPONSIBILITY! NO SALES HERE! JUST ENJOY!
NO SMOKING IN OR IN FRONT OF THE PARK! THANKS! 😊😊😊
Prehistoric News
Something to Roar About!!!
Thank you to Jason's Deli in Henderson, NV for providing meals for our Halloween volunteers and awesome coupons for the kids!! We are so appreciative of your support.
Be sure to check out Jason's Deli for Sandwiches, Salads and so much more!!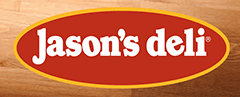 Dino Swag
Each vistor will receive a gift for visiting the park!! Wear your dino gear when visiting the park and get double dino prizes for visiting!!
The Dinomobile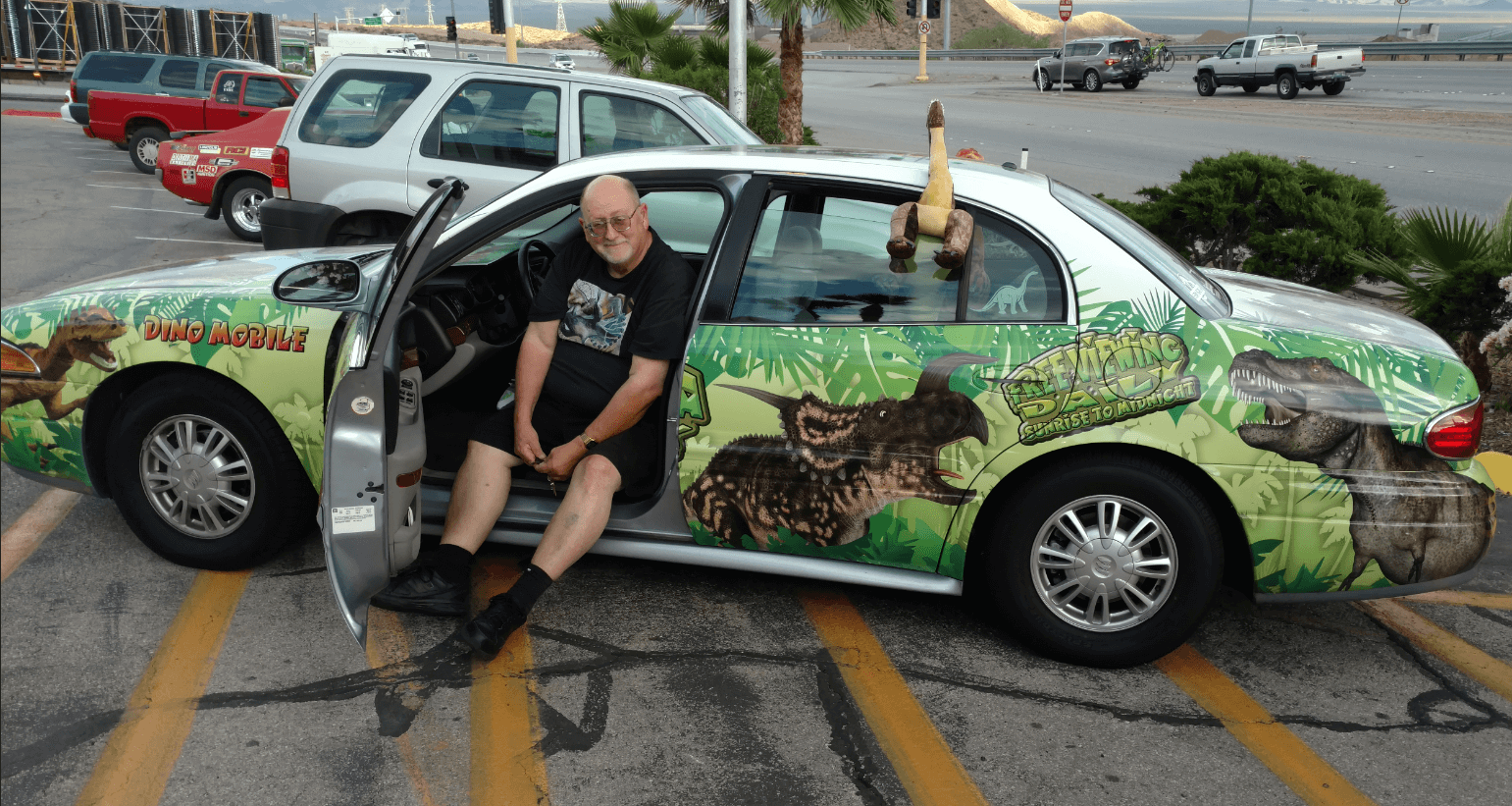 If you live in Henderson you've probably seen the Dinomobile around town. When you see the Dinoman out in public just yell, "Hey Dinoman!" and you will get a free dinosaur, every time!
Our Mission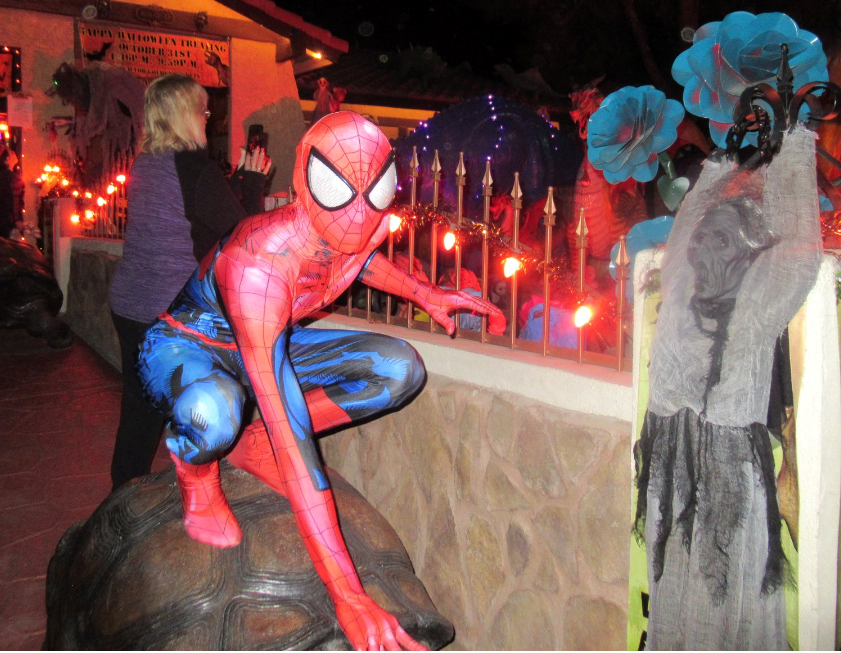 Teaching about the past to preserve the present and protect the future. As a Charitable and Education Foundation, smiles are our profit!