NOTICE
Greetings, DinoFans! 🦖
• View the inner exhibit from the street anytime!
• Make a wish at the Magic Egg!
• Take a picture on the Giant Tortoise!
Starting May 23rd the new park schedule will be Fri-Sat-Sun-Mon only. Closed Tue-Wed-Thur.
Welcome to the Shan-Gri-La Prehistoric Park Charitable Education Foundation
Free Viewing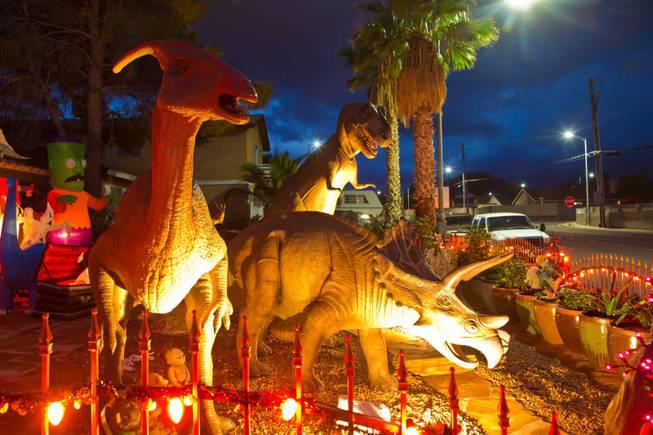 The park is free to the public. Ring the bell and if Dinoman Steve is available, he will give you a personal tour and present you with your free dinosaur! Ring the bell to see!
Check out our Facebook page for hours. Park Hours
VISTING THE PARK
INNER EXHIBITS (GAMES/TOYS/CANDY SHOP)
• Daily 11:30 AM-3:30 PM
YARD TOURS
• Daily 11:30 AM-3:30 PM
☀️ SUMMER HOURS ☀️
• Friday–Monday 9 AM–1 PM
All other seasons
• Friday-Monday 11:30 AM-3:30 PM
PARK TIPS
IN ORDER TO ENTER THE INNER EXHIBIT, YOUR HANDS WILL BE SANITIZED 😊.
WHEN TOURING THE MAIN PARK:
•PLEASE, DO NOT GO INTO THE ROCKS (EXCEPT FOR GETTING AROUND THE BIG BLUE DINO/T-REX)
•YOU MAY TOUCH ANYTHING IN THE PARK, (AS LONG AS YOU DON'T HAVE TO GO INTO THE ROCKS TO DO SO)
•BUT PLEASE TOUCH GENTLY AND NEVER PICK UP
•WATCH FOR STEP DOWNS (STRIPED RED) & THE BLUE DINO'S TAIL 😊 😊
WE ARE POKEMON-GO & HARRY POTTER WIZARDING STOPS!
ALWAYS WATCH YOUR KIDS – IT'S YOUR RESPONSIBILITY! NO SALES HERE! JUST ENJOY!
HOURS MAY CHANGE DUE TO APPOINTMENTS/EXCESSIVE HEAT, COLD OR HIGH WINDS
NO SMOKING PERMITTED! THANKS! 😊😊😊
**NOTE: THE PARK IS CLOSED HALLOWEEN DAY TO PREPARE FOR HALLOWEEN EVE!
| | | |
| --- | --- | --- |
| JANUARY 01-JANUARY 23 | WINTER WONDERLAND | CLEAR, BLUE |
| JANUARY 25-FEBRUARY 14 | VALENTINES | CLEAR, RED |
| FEBRUARY 16-MARCH 17 | ST PATRICKS | CLEAR, GREEN |
| MARCH 19-APRIL 09 | EASTER | CLEAR, BLUE |
| APRIL 10-MAY 03 | HAWAIIAN DAYS | CLEAR |
| MAY 22-JULY 04 | PATRIOTIC DAYS | CLEAR, RED, WHITE, BLUE |
| JULY 05-AUGUST 30 | LAZY DINO DAYS | CLEAR |
Last updated 3-13-23
Dino Swag
Each vistor will receive a gift for visiting the park!! Wear your dino gear when visiting the park and get double dino prizes for visiting!!
The Dinomobile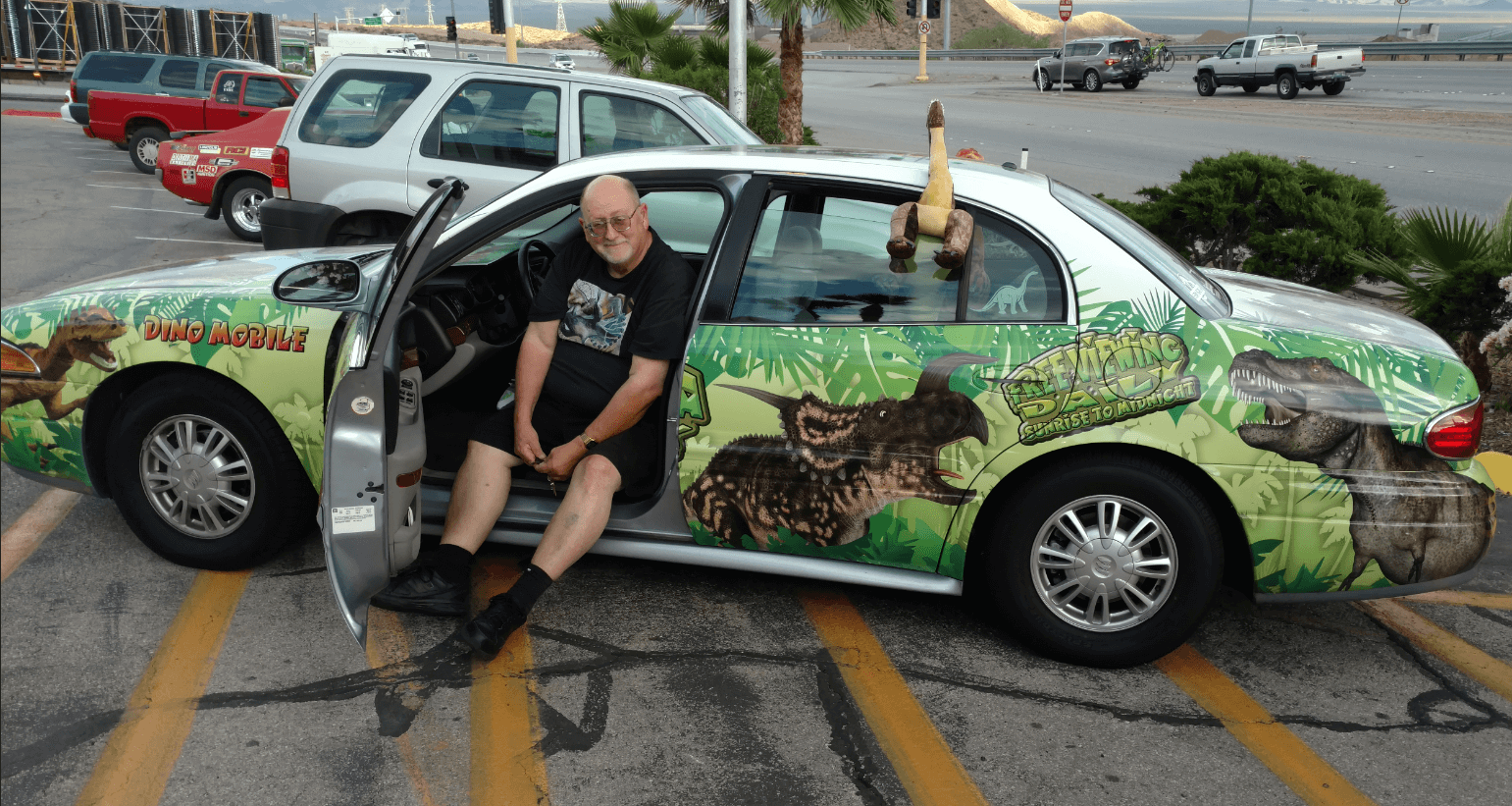 If you live in Henderson you've probably seen the Dinomobile around town. When you see the Dinoman out in public just yell, "Hey Dinoman!" and you will get a free dinosaur, every time!
Our Mission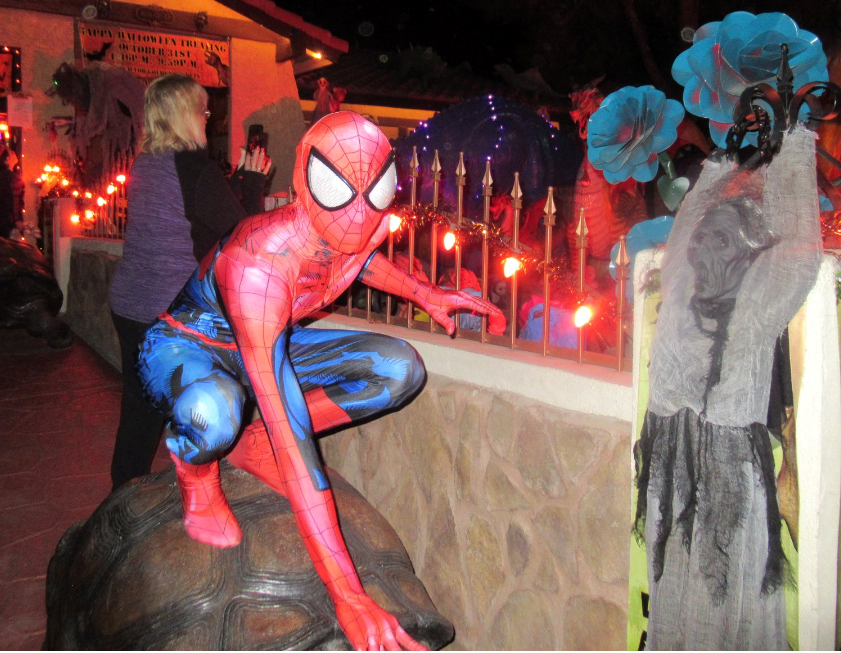 Teaching about the past to preserve the present and protect the future. As a Charitable and Education Foundation, smiles are our profit!